Project Members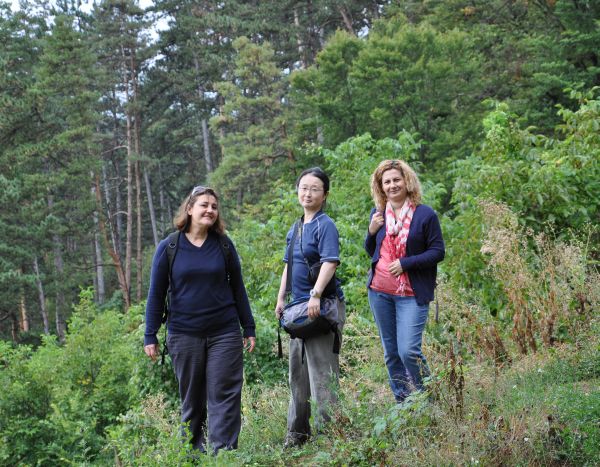 This project is conducted by three geographers.
Main investigator: Takatori, Yasuko (Photo: Center)
Co-investigator: Lidia Sasaki (Photo: Left)
Research Collaborator (applying): Gabriela Dirloman (Photo: Right)
[Members]
Takatori, Yasuko (Ph. D.)
Research Assistant, Tokyo Metropolitan University
Part-time Lecturer, The Open University of Japan
Speciality: Agricultural geography, Rural geography
Subject: Urban agriculture, Organic agriculture and foods, Farmers' market et al.
Lidia SASAKI (Ph. D.)
Gabriela Dirloman (Ph. D.)
"Nicolae Kretzulescu" Commercial High School Bucharest